Sri Panwa Offers
Indulge in stunning views of the Andaman Sea while sipping cocktails at the rooftop bar, Baba Nest. Relax and rejuvenate at the resort's Cool Spa with a range of treatments like La Mer luxury facial treatment or Siam White Clay Body Mask and followed by Thai Oil Massages. Enjoy activities such as yoga classes, Muay Thai lessons, and private boat trips to a famous Phi Phi Island or Coral island. Our special offers ensure that you have an unforgettable and luxurious stay.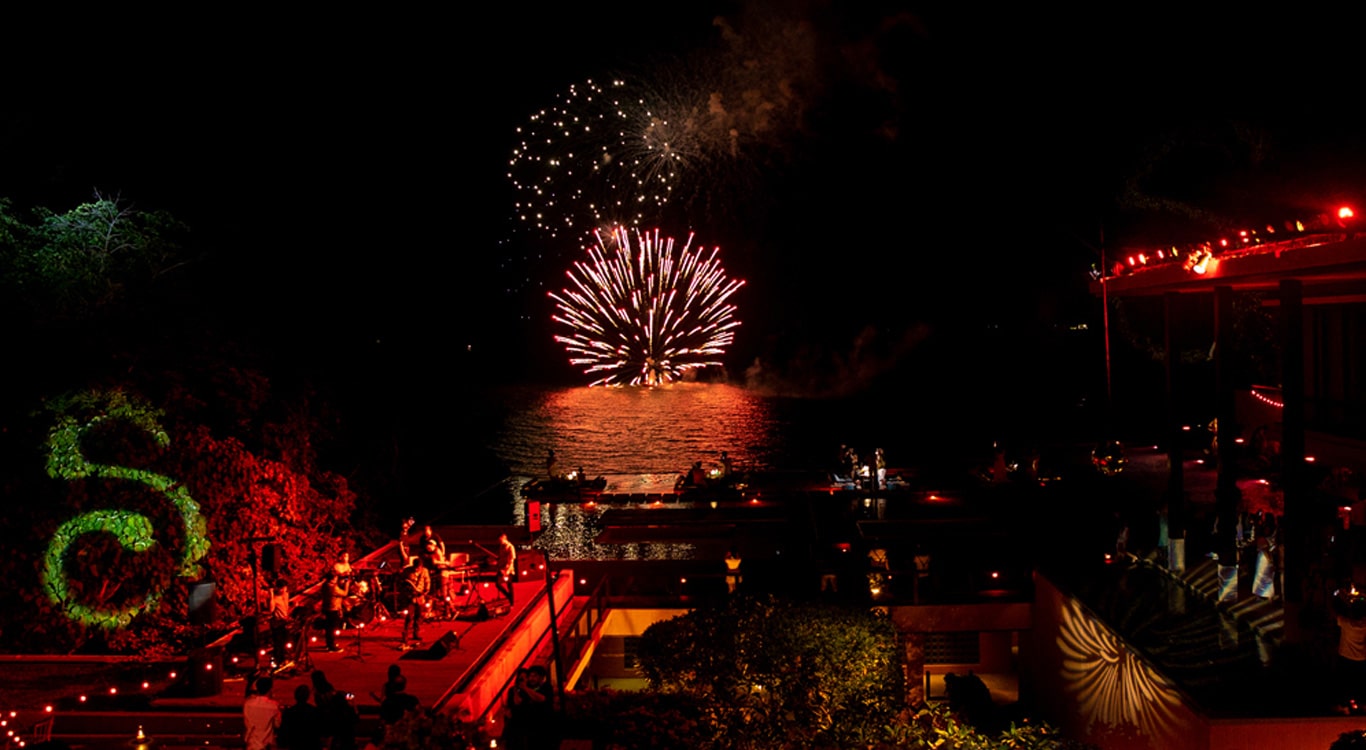 End-of-year Celebrations
Experience a fresh and enchanting holiday season at Sri panwa this year. Come and be a part of an unforgettable year-end celebration featuring a dazzling Christmas schedule brimming with festive delights, exquisite cuisine, live entertainment, and the embrace of pure luxury amidst breathtaking ocean vistas. To cap it off, a spectacular New Year's Eve extravaganza awaits you in Cape Panwa. Fireworks? Think again, we have an exhilarating fireshow!
The renowned Bitter Brothers Band will be your musical hosts, with DJ Dexter spinning the tunes. Welcome the arrival of 2024 with a sensational midnight firework display.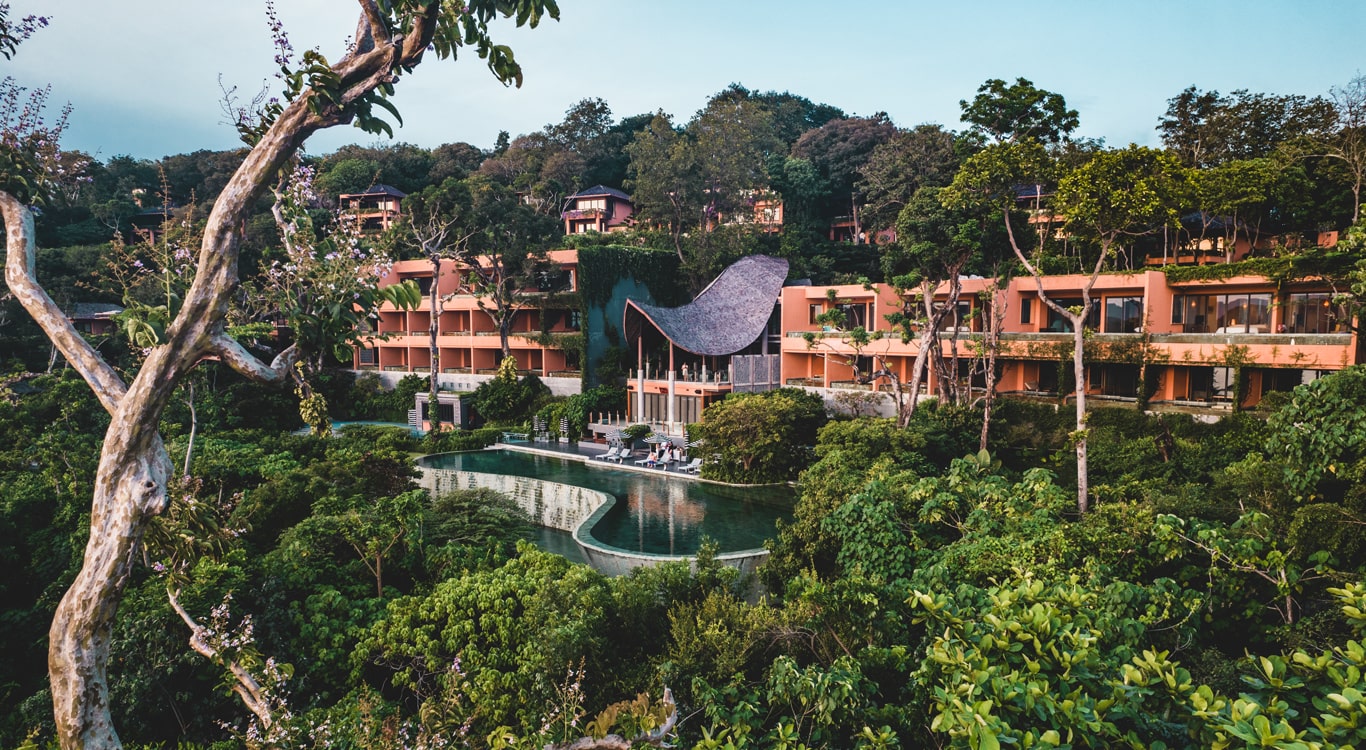 Sri panwa Day Pass
Embark on an Unforgettable Day of Paradise Your escape to Sri panwa's Day Pass is a journey into pure relaxation and opulence. For THB 1,888 per person, discover the serenity of our legendary 48-meter long forest pool at Habita, where you can bask in the awe-inspiring sunset views over the Andaman Ocean. Savor culinary excellence at Baba Chino, Baba Hot Box, and the rooftop TU Bar, where delectable snacks and cocktails await. Lounge in comfort with a reserved daybed and towel, and take in the lush beauty of our surroundings.
This is your invitation to craft lasting memories in paradise. Book your Day Pass now and immerse yourself in the extraordinary. Don't miss this opportunity to create a day you'll cherish forever – paradise awaits!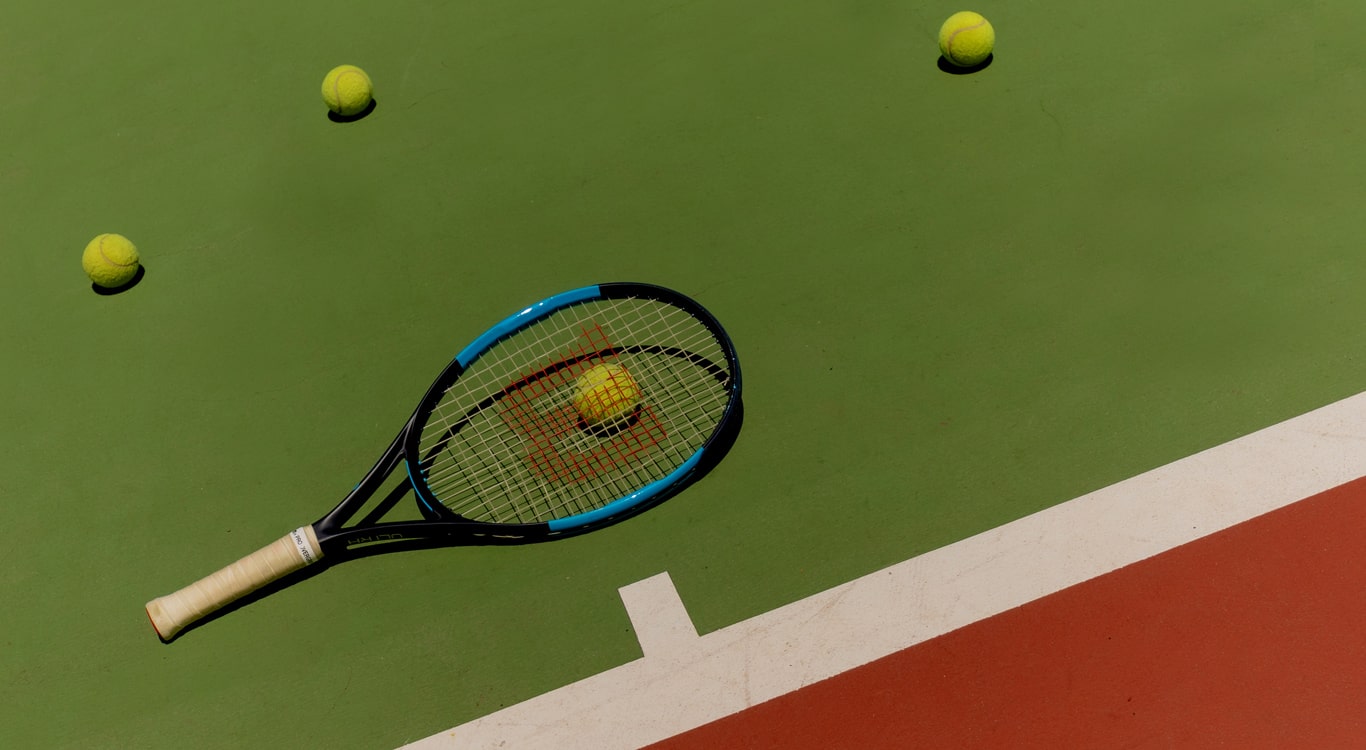 Tipsarevic Tennis Magic at Sri panwa
Embark on an extraordinary tennis journey with the exclusive partnership between Sri panwa and Tipsarevic Luxury Tennis (TLT), under the esteemed guidance of Janko Tipsarevic, the former world tennis player who held the impressive rank of World No. 8. This collaboration is your gateway to a world of tennis excellence. Whether you're a novice or an experienced player, our meticulously designed training programs cater to all skill levels.
Join us in September 2023 and immerse yourself in the world of tennis, set against the stunning backdrop of Sri panwa's luxurious facilities. Come, celebrate this prestigious union with us and be part of a thriving tennis community at Sri panwa, where sportsmanship and skill come together in style!
Spice up your nights at Baba Soul Food.
Baba Soul Food, our celebrated Thai cuisine restaurant, is excited to announce its reopening and invites guests to dine with us once again. Our restaurant will be open daily from 6pm to 10pm, offering a range of authentic Thai dishes bursting with flavor and made with fresh, locally sourced ingredients.
Indulge in our signature dishes such as Gaeng Poo (Andaman Crab Meat in Yellow Curry), Moo Hong (Phuket Style Braised Pork Belly in Sweet & Salty Soy Sauce), and Ghoong Phad Kapi Sa-tor (Stir Fried Spicy Parkia Seeds with Shrimps & Shrimp Paste, or try something new with our chef's specials. With a warm and inviting atmosphere, Baba Soul Food is the perfect spot for a delicious meal with friends and family.
Join us for an unforgettable dining experience.
Take your Taste Buds on a journey to Thailand with Thai Boat Noodles at Baba Poolclub
Craving some delicious Thai boat noodle? Look no further than Baba Poolclub, where we are now serving up this iconic dish every day from 11am to 10pm.
Made with rich, savory broth and tender beef or pork, our boat noodle is a flavor explosion in every bite. And at just THB280 per bowl, it's an affordable and satisfying meal option. Come enjoy the vibrant atmosphere of Baba Poolclub while savoring the authentic taste of Thailand's famous boat noodle.
We can't wait to see you!
Exquisite Set Menus at Baba Chino: A Journey of Culinary Delights!
Indulge in an unparalleled dining experience at Baba Chino with our thoughtfully crafted set menus. Delight in the authentic flavors of Dim Sum or explore the wholesome Vegetarian options we have to offer. Our chefs have carefully curated each menu to ensure a harmonious balance of tastes and textures, providing an unforgettable culinary journey that celebrates the best of Chinese cuisine.
At Baba Chino, we cater to every occasion and group size. Whether you desire an intimate meal for two or wish to gather your friends and family for a shared feast, our set menus have you covered. Choose from our small sets for an intimate dining experience or opt for our big sets, specially curated to delight a group of up to four. Join us now and let your taste buds revel in the symphony of flavors that await you at Baba Chino!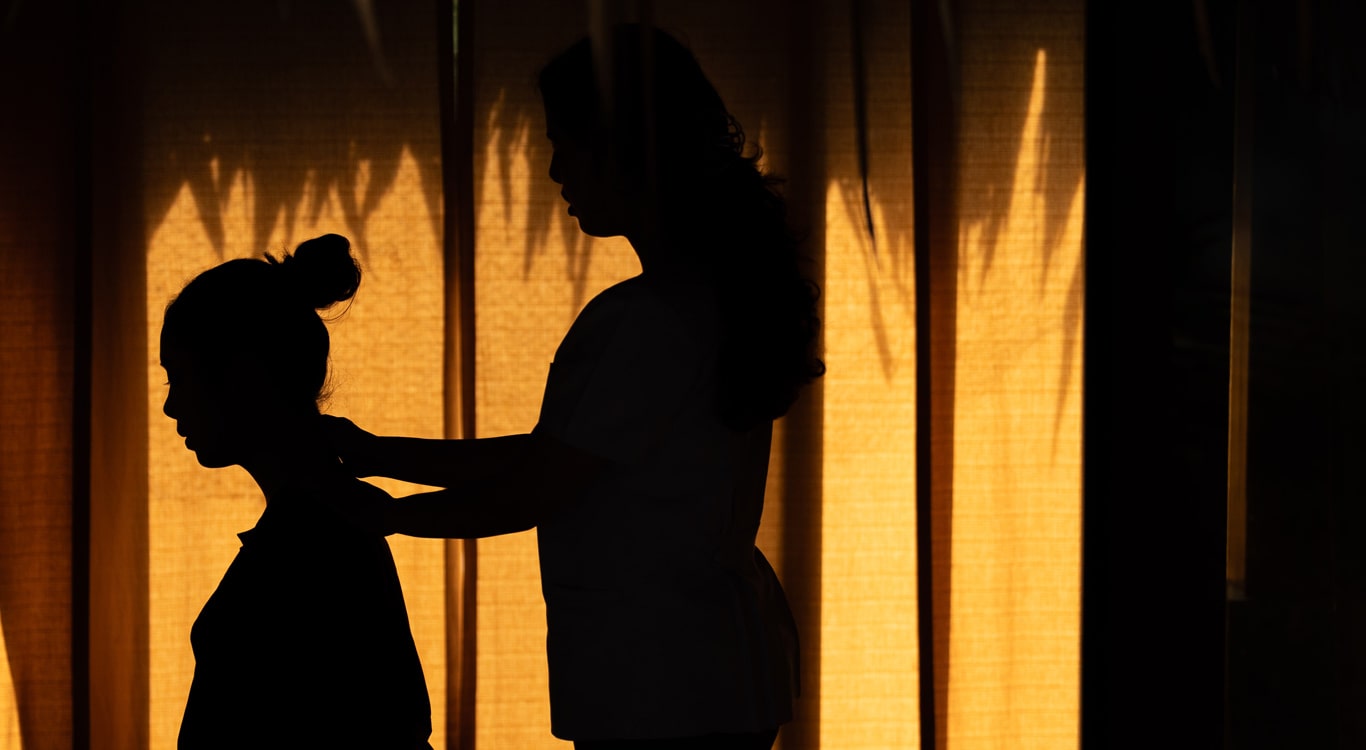 THAI TRADITIONAL MEDICINE CLINIC BY COOL SPA
Embark on a transformative journey of healing and rejuvenation at Thai Traditional Medicine Clinic by Cool Spa, nestled within the serene surroundings of Cool Spa at Sri panwa Phuket. With a qualified doctor onsite, we blend ancient healing practices with contemporary medicine for your well-being. Experience a holistic approach that combines tradition and modernity to elevate your health and vitality.
Open Daily 10am-8pm (Last Booking 7pm)
Special Offer
Receive 30% off on a Traditional Thai Medicine treatment.
For the 1st timer, get a free consultation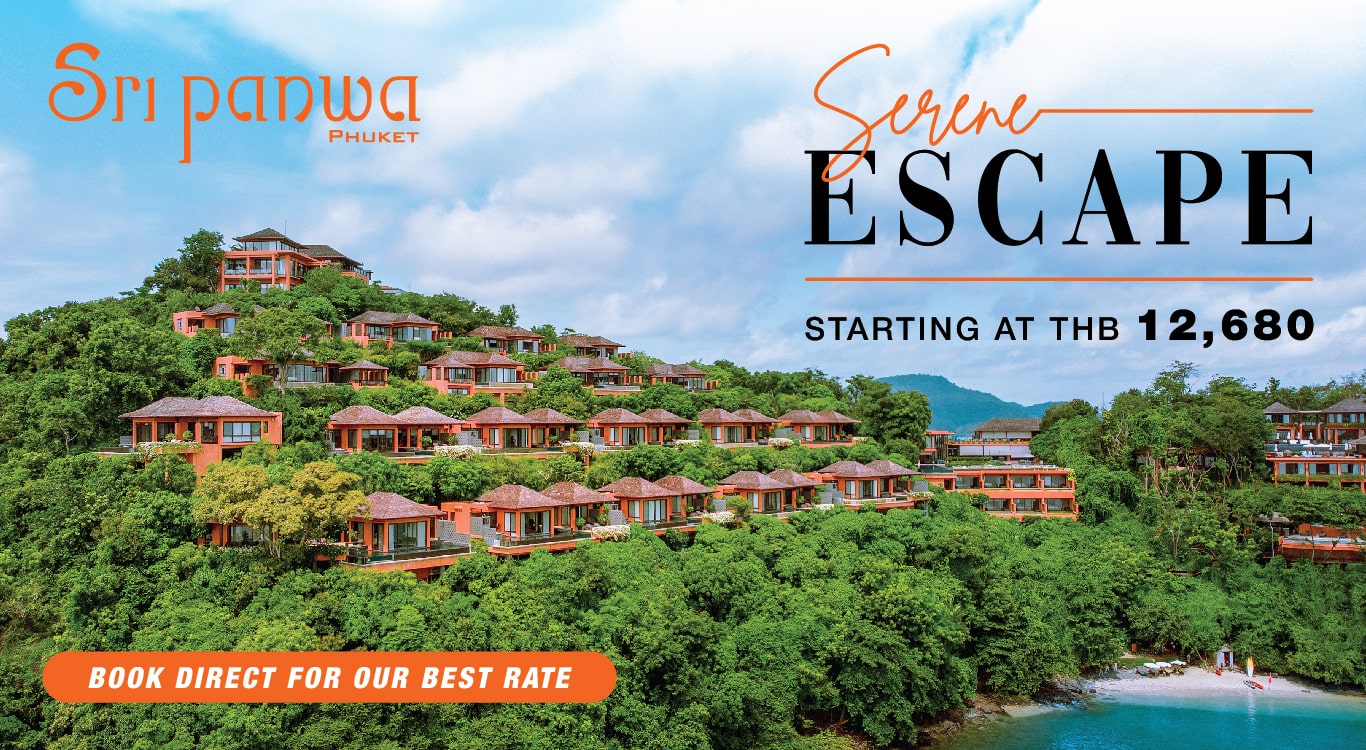 SERENE ESCAPE
Discover pure tranquility with our 'Serene Escape' Package, starting at just THB10,302 per night, inclusive of daily breakfast.
Immerse yourself in a world of relaxation, where every detail is crafted to provide an unparalleled escape. By booking directly through our hotel website, you not only secure the best available rate but also unlock exclusive benefits tailored for your serene retreat. Elevate your stay with us and embark on a journey of rejuvenation.